Website Design Company Melbourne
Your website design is so many things to your business. It's the online home of your brand, it's a marketing tool, it's one of your most effective means of converting potential customers and clients, it's where they turn for support and further information. For that reason, a business needs a website that can effectively and seamlessly address all these needs at once as well as helping you reach your specific goals.
SGD is a team of digital experts who specialise in creating the website that can help fulfil all your needs at once. We're a web design company in Hawthorn that incorporates not only cutting-edge design that can make your business appeal to a modern audience but insights that make it a much more effective tool for reaching your business goals, as well.
Our web design services
To say that we design a website for you, the clients, is to undersell the process that goes into it. We have a team of designers, developers, content writers, and multimedia experts that can create the perfect combination of written and graphic elements to ensure that your website is always engaging and always compelling with customers.
We offer complete website design and development, meaning that we not only design the website, but we make sure that it's ready to launch by the time we're done with it. We don't use generic templates and themes that anyone can buy from an online store, we design all our websites using Adobe Photoshop and provide the content ourselves by working closely with you to learn what you want to communicate. We can even integrate custom-designed ecommerce platforms. What you need from your website, we will deliver it.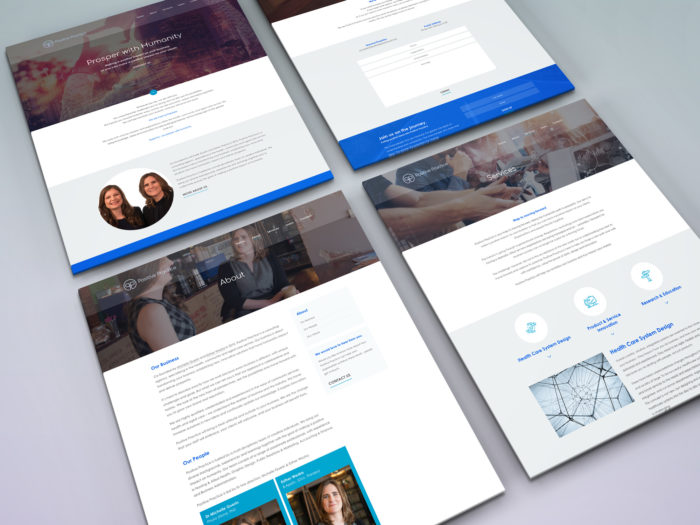 Websites that work for you
Our team has plenty of experience working for clients of different sorts and sizes. While we're consistent in always delivering the highest standard in web design, we know that needs and priorities change from client to client. For that reason, our key aim is to create websites that work for you in particular.
To start with, this means learning how to properly implement your brand, creating the right user experience based on the customers or visitors you're trying to engage, learning how to best tell your story through web design, and incorporating elements like logos and brand imagery. However, our website design process also focuses on your goals. We work with you to discover what exactly you want from your website and to deliver it. Do you want it to be an effective converting machine? Do you want it to give your business authority and legitimacy? Do you want it to be a supportive, user-friendly shopping experience? Tell us your needs and we can make sure they're met.
Our ethos
Understanding your wants and needs is crucial when creating the perfect website for you. With that in mind, we prioritise communication above all else. We will be fully open and transparent about not only what we can do for you, but what we believe we should do for you. This includes a policy about honest pricing to ensure that your online presence is not only top-quality but affordable and sustainable as well. We're passionate about web design and about the clients we work with, maintaining long-term relationships with those clients long after your website is up and running.
SGD consists of a small family of experts in fields such as design, development, and marketing, working together to create the best site possible for you, the client. This helps us not only maintain our passion and focus working with those we have developed a great cohesion with, but it also ensures consistency. You're not going to be passed from person to person, you're going to know who you're talking to every time once the team has introduced themselves.
Our process
In keeping with the way that we work and our ethos, SGD has developed a website design process we use to meet the needs of every client. Our seven-step process is as follows:
Discovery – Building a sitemap and testing different prototypes of website functionality.
The design brief – We work with you to understand your design style and start implementing branding elements like logos and approved imagery.
Presenting designs – Here, we offer multiple designs, figuring out what you like and dislike about each to hone down the design.
Editing – Using your feedback, we refine the homepage and use it as a base to present other key page designs, such as the about page, services, products, the blog, etc.
Changes – Any other changes you request are implemented in this stage.
Approval – The last step. If you're happy with it, so are we, but if not we go back to the "Changes" step.
Our website delivery process ensures that you're always perfectly aware where our team is and what steps to expect next.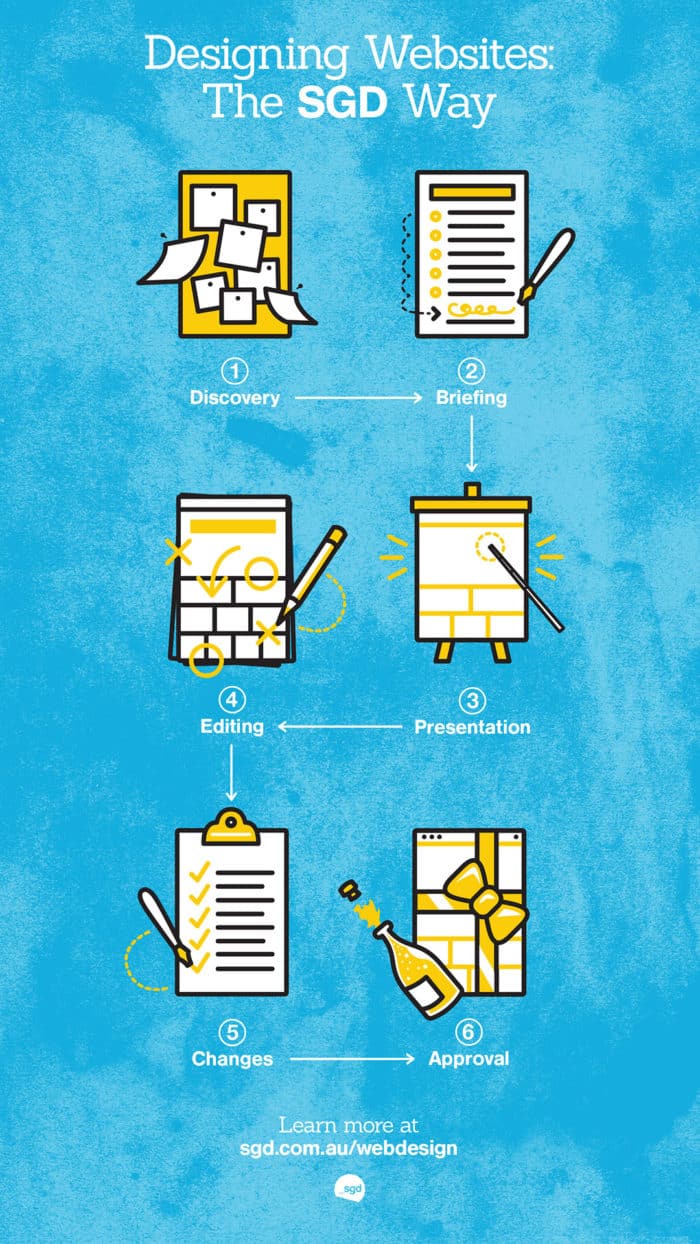 Why work with SGD?
If you're looking for the top website design company in Hawthorn has to offer, you've come to the right place. We have worked with lots of start-ups and small businesses, helping them find their feet in the online world without the missteps that many SMEs tend to make. However, we also work with huge brands like coffee experts Lavazza and Pullman Hotels and Resorts, and educational platforms like Monash University.
Our diversity of clients has allowed us to not only develop a skillset that is constantly improving our standards in web development. It has also given us the insight we need to approach the needs of a wide range of businesses and organisations. We know that a fledgling start-up's website needs might not be the same as those for a much bigger company, but we also know that a premium standard in design and user-friendliness is always essential. Take a look at some of the sites we have developed on our portfolio to see just the level of quality we deliver.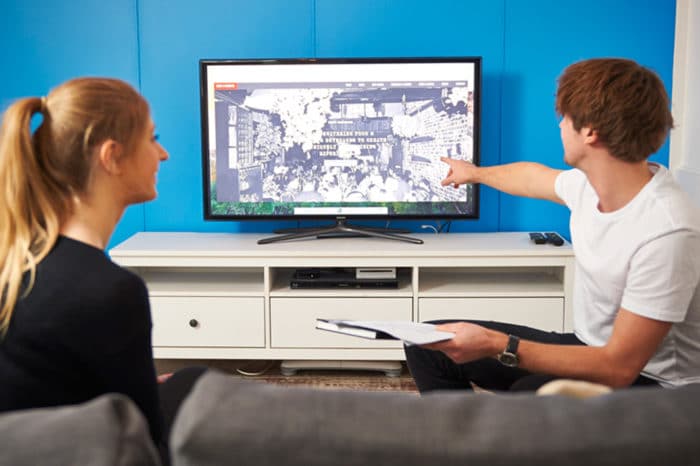 Your perfect website is right around the corner!
If you want a top-tier website created with cutting-edge design philosophy and a focus on your specific needs and goals, get in touch with SGD today.
Call us at 03 8862 6376 today, email us at [email protected] or simply use the contact form provided in the top-right corner of the site. We're excited to start talking with you to find out how we can help you build the website you need.