Every small business needs a great website design to help attract leads and remain competitive. A quality website also helps increase your online exposure and grow your brand.
Unfortunately, many businesses still use outdated designs or fail to provide visitors with the information that they need. Consumers use websites to make informed decisions about the products or services that they plan on purchasing.
If the website fails to connect with your target audience, you risk wasting time and money on your marketing strategies.
Here are six essential rules for effective small business web design.
1. Use a Mobile-Friendly Website Design for your Small Business
Over 75% of people have smartphones. Instead of using a desktop computer to search for products or services, many rely on their mobile devices.
Without a mobile-friendly website design, your visitors may struggle to navigate your site. When people cannot easily find the information they need, they go elsewhere.
Besides missing out on a large portion of online users, your search rankings may suffer. Google now penalises websites that do not include mobile-friendly designs.
With less organic traffic from search queries, fewer people reach your website. Additionally, those who do visit your site may leave without performing any action.
The solution is a responsive web design. Websites with responsive designs feature flexible layouts and images that resize or adjust based on screen size, screen orientation, or the type of device.
Visitors can still see every element on the page and easily browse the website, whether they view the website on a small smartphone or large desktop monitor.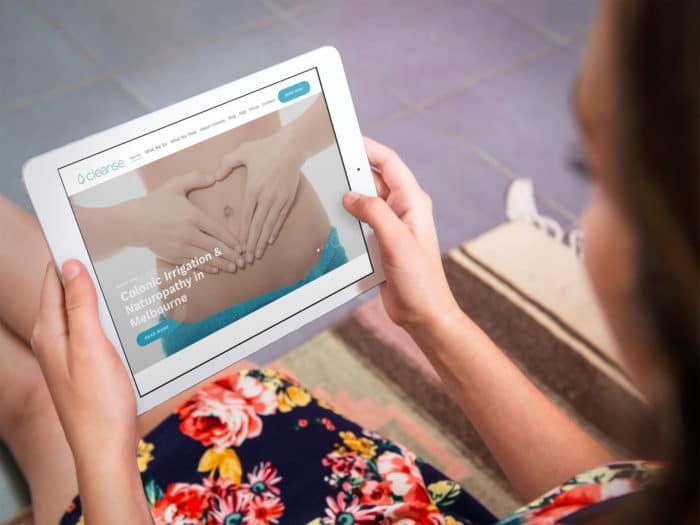 2. Fill Your Pages with Quality Content
The content on your webpages needs to engage visitors the second that they arrive. Without quality content, the amount of traffic that your website receives makes no difference.
Consumers are smarter than most marketers give them credit for. If a webpage contains a lot of filler content with no real value, your visitors are likely to search for answers on other websites.
When adding content to your pages, ensure that it is simple and to the point. Avoid large blocks of text and complicated technical jargon. Speak to your audience in their own language.
The content on every page should deliver a clear, concise message, no matter whether you are adding content to an about page or drafting a blog post.
Using a reliable content management system (CMS) makes it easier to add or edit content, including blog posts, product pages, landing pages, and main website pages.
For example, WordPress provides an efficient platform for managing the content on your site. With WordPress, you have a dashboard that provides quick access to each page, along with a wide variety of helpful plugins.
You can also easily integrate tracking code, which is the next essential component of quality small business web design.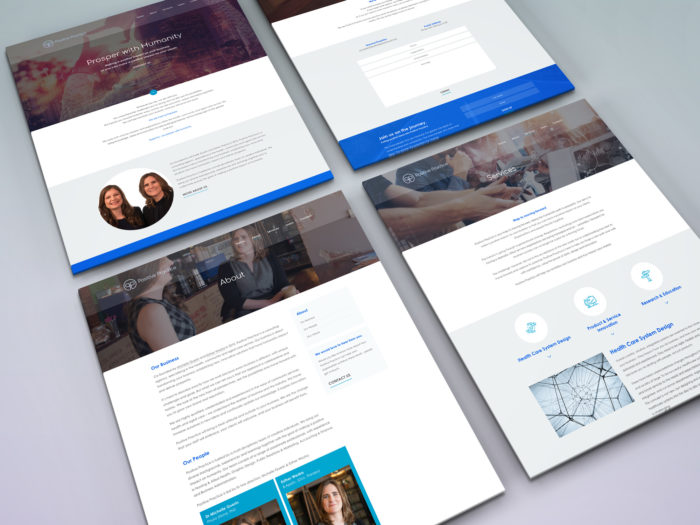 3.Track and Analyse Website Metrics
The goal of most websites is to generate sales leads. You create content, run advertising campaigns, and improve search engine optimisation to drive traffic to your website. Without the use of website analytics, you have no method for tracking these efforts.
Adding tracking code to your pages provides valuable insight into your online marketing strategies. You can determine where your traffic comes from and monitor the performance of each page.
You can use these details to understand what works and what needs improvement. Analytics allow you to optimise your site based on how users interact with your content.
Tracking your website helps you determine which pages have the lowest conversion rates or bounce rates. You may find that users respond better to certain types of blog posts or advertisements.
Using the information that you gather, you can start tailoring content to the needs of your visitors. This naturally increases your return on investment, lowering your average cost per customer acquisition.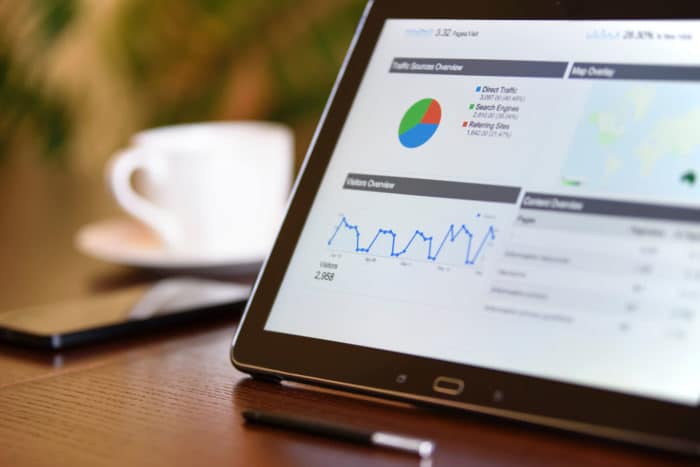 4. Add Calls to Action to Drive Conversions
A call to action (CTA) is a short line of text or image that directs visitors to act now. You may use a CTA to encourage visitors to sign up to a mailing list, download a demo of a product, or contact your business.
The CTA boosts conversion rates by helping visitors understand what they should do next after reading the content on your page. However, the CTA needs to offer a clear message.
A CTA should grab the attention of your visitors and entice them to perform a specific action. The message should be short and direct, with most CTAs containing five or fewer words.
While CTAs often link to contact forms or buy now buttons, they can also provide a way to direct visitors to other pages. For example, you may use a CTA to steer visitors to a page with more details about a specific topic or to related pages on your website.
Besides CTAs, adding contact information on every page helps increase conversion rates. If visitors need to scour your website to find a phone number or email address, they are less likely to get a hold of your business.
[cta]
5. Optimise the Overall User Experience
Responsive web design is not the only step needed to deliver a quality user experience to your visitors. The design itself should offer a streamlined layout that is easy to browse, helping visitors find the information they need quickly.
To create a better user experience, it helps to have a clean design with minimal clutter. Advertisements and unnecessary content blocks detract from the main message of the page and make the site more difficult to navigate.
A quality user experience also requires fast-loading webpages. Optimising page loading speeds ensures that content appears almost instantly.
The user experience is especially important for mobile visitors, as mobile devices do not always have the bandwidth or memory to load large files or webpages bogged down with plugins and images.
The menu structure should also assist with the experience of navigating your site. Using clear titles for main pages and following a simple webpage hierarchy makes the site easier to navigate.
Ensuring that visitors find the information that they want helps build trust and increases the chances of converting visitors into new customers.
6. Select the Right Web Design Company for your Small Business
To ensure that your small business web design includes all the elements discussed, it helps to work with an experienced web design agency.
The right agency should understand the importance of responsive web design and quality content. They should have the knowledge needed to create compelling content that appeals to your target audience.
A reliable web design company can also provide ongoing support and additional services, such as SEO solutions and content creation.
Growing your online brand requires continuous effort. Without fresh content and regular updates, search rankings and total visitors start to decrease.
Working with a web design agency also ensures that your CMS, WordPress plugins, and other features receive the latest updates. Without these updates, you may expose your site to security risks and compatibility issues.
As a small business owner, you already have enough tasks and challenges to deal with. Allow a dependable team of web designers and developers to handle the online component of your business.
If you want a custom small business web design that captures the benefits of your business and addresses the needs of your customers, choose a professional web design agency.