It doesn't matter how mouthwatering your menu's dishes are, every restaurant needs a fully optimised website. These days, pretty much all consumers use the internet as a resource to find what they're looking for, especially when it comes to food.
Even if digital marketing isn't your priority and you're all about the food, it's important to realise that the first step in driving traffic to your restaurant is driving traffic to your website
Fully optimising your restaurant's online presence is a sure-fire way to bring in hungry customers. From there, it's up to you to keep them coming back for more, but you can at least spark interest and get them through the door with these optimisation strategies.
Key Features to Include When Optimising Your Restaurant's Website
Before focusing on how to optimise the focus should be on what needs to be included on your site. It might seem like common sense to include things like contact info and location, but you'd be surprised by how many restaurant owners fail to cover the basics.
These are the 5 key pieces of content that should be included on every restaurant website:
Location and address
A complete menu listing all food and drinks
Positive testimonials and reviews from past customers
Professional photos of the space
An easy-to-use reservation system
Now that you know the essentials to include, the next step is to optimise to drive more traffic, bring in more customers, and keep your business running smoothly.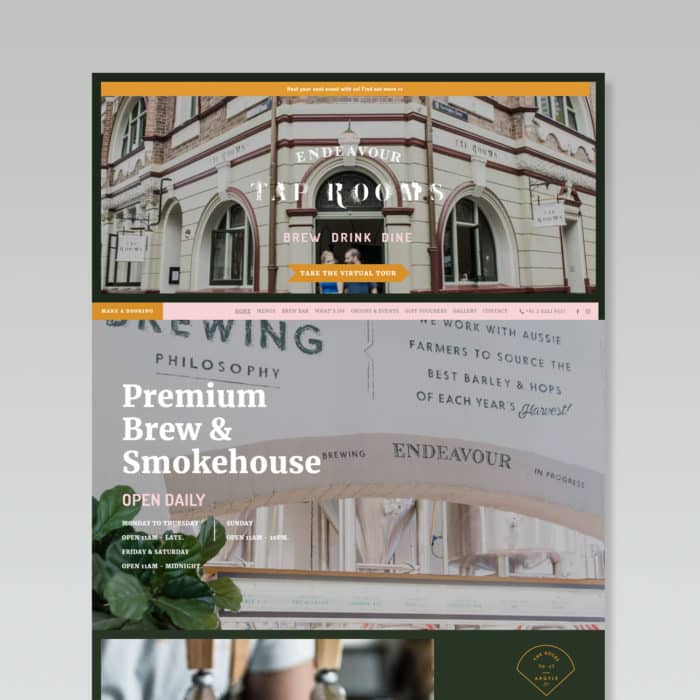 Choose a Domain That Makes Sense
Depending on the name of your establishment, the exact domain that you're hoping for might not be available. If it is, lucky you, but if not, try to register a domain that is as close to the restaurant name as possible. Your domain should be concise, memorable, and professional.
Focus On the Localised Keywords
One of the traits of a successful website is optimising it with keywords, so keep this in mind as you choose and use words and phrases to fill your site's content. You might get some out-of-towners, but your main (and most loyal) clientele is probably from the local area, so focus on localized keywords first.
Start with high-level keywords like top restaurant in [your location]. Then move on to more specific niche keywords to better describe what you're all about.
One of the most common optimisation mistakes is something called keyword stuffing, which basically means that a site is stuffed with keywords in a way that isn't natural. Search engines have become much more intelligent, and they can spot this from a mile away.
Create Content That Sparks Interest
One of the easiest ways to generate more traffic to your site is to create quality content that people actually feel the need to share. Content comes in many forms, but for your purposes, your best bet is to focus on foodie photos. Posting pictures of your best-selling dishes is a great way to get people interested and get them through the door.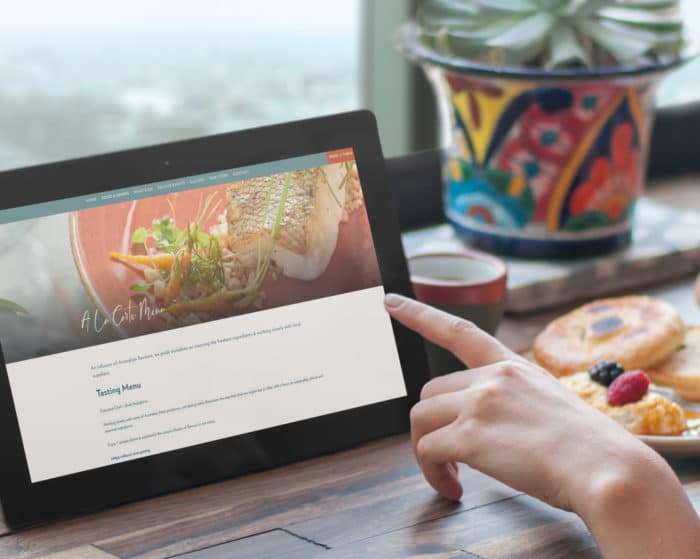 Design the Site to Be Mobile-Friendy
Mobile-friendliness is important for all industries, but it's especially crucial for a restaurant. Hunger can strike anywhere, anytime, which means that a lot of your potential customers will be doing quick Google searches of top-rated restaurants in the area from their mobile devices.
To make your site more mobile-friendly, offer a menu that's easy to access from a smartphone. People like to know what food a restaurant serves before they get there, so you'll lose out on a lot of potential business if your menu isn't available or easily accessible on mobile.
These are just a few of the many ways to optimise your restaurant's site, so get in touch today if you're interested in learning more. We can help you to design and optimise a seriously good website so that you can focus on what matters most – the food!