Looking for a WordPress Developer?
If you're looking for a website that not only delivers professional-level quality but also has an accessible back-end that your team can quickly get used to, then WordPress might be just the site building tool for you. It's perfect for blogs, news sites, or any other kinds of websites that have to consistently publish new content.
While WordPress is accessible enough that even amateurs can use it to build a blog or website, that doesn't mean that all WordPress sites are created equally. Creating your own WordPress site without the right experience in website design or the ability to custom create your own visual elements and user interface can result in a site that looks exactly the same as every other WordPress site.
At SGD, we combine the user-friendliness of WordPress platform with cutting-edge web design that ensures your site is not only adaptable to the needs of your team but that it stands out from the crowd, as well.
Why is WordPress so popular?
There's no denying that WordPress is one of the most popular ways to design and launch your website. It's been the most popular CMS for seven years in a row and is used to create over 500 websites a day. At this stage, a quarter of all the websites on the net are built using WordPress. It's not just for blogs, either. Sites as big as TIME, CNN, Spotify and more are powered with WordPress.
WordPress is not just a website building tool but is a Content Management System (also known as a CMS). This means that it is built to help teams create, publish, and manage lots of content. It doesn't take a lot of training to get used to the well-designed back-end of WordPress. From there, your team can learn more about publishing content, formatting it, editing it, and making use of features like meta-descriptions, scheduled publishing, and much more without too much effort. It's a lot easier to use WordPress for regularly updating your site than it is to build a site from scratch.
The versatility of WordPress is the second reason that it's so popular. You can apply different themes and visual elements with little-to-no difficulty. What's more, you have total design over the code and can implement a whole host of different features with ease beyond content alone. This can include social media feeds, weather report sites, and much more besides.
WordPress is also secure and reliable. For instance, it provides offsite backups of all your pages so that if your site goes down, you can ensure that you haven't lost any of the content your team has worked so hard on.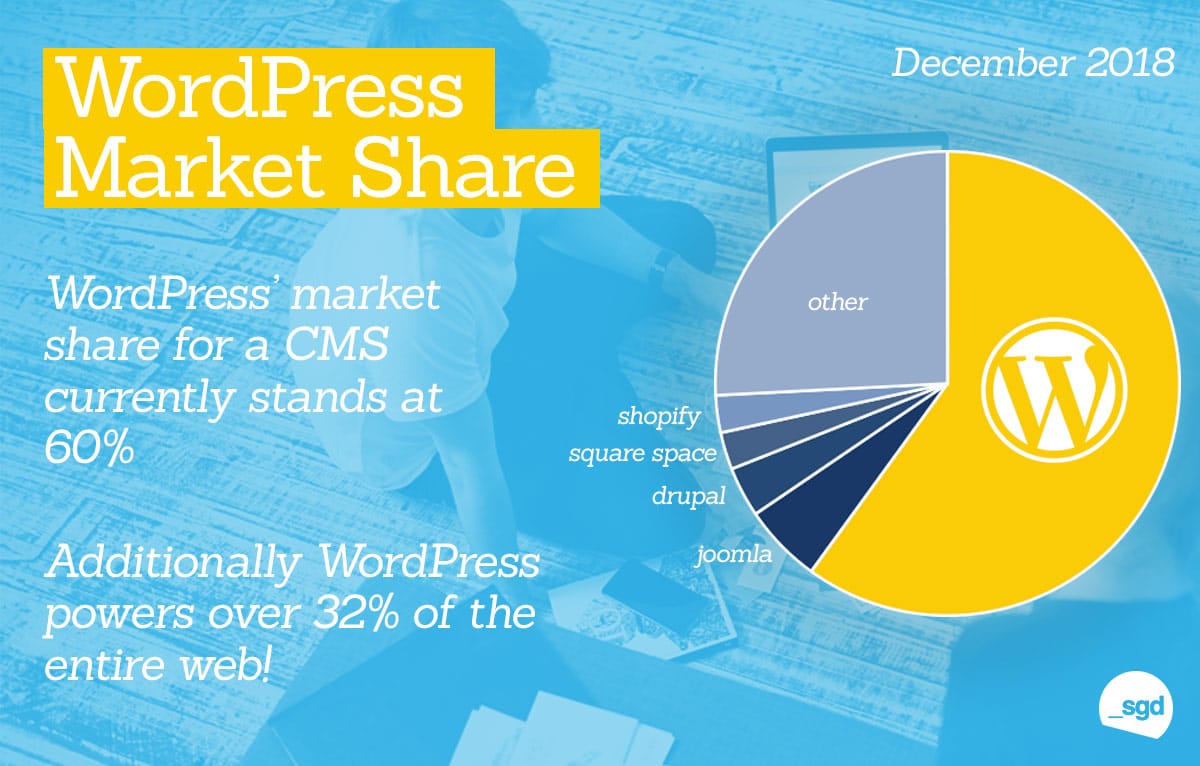 Why it's important to work with a professional WordPress developer
If you do your own research on WordPress, you will soon see that plenty of people use the tool to create their very own websites without any need for a professional developer. It is true that you can create a WordPress site if you're willing to take the time to learn how the CMS works. It's nowhere near as difficult as creating a site from scratch.
However, homemade WordPress sites are often very easy to point out. Without the right talent for web design, development, and graphic design, they all start to look the same. They use the same layouts, the same plugins and features, and the same themes. Free themes are replicated across sites time and time again. Even store-bought themes are likely to be used in more than one site.
Professional WordPress design ensures that your website stands out. We create the themes and all the visual elements of the site ourselves using Adobe Photoshop. What's more, we can implement custom-made plugins and coding so that we can create a site that goes well beyond the boundaries of what the average WordPress site delivers, including bespoke interactivity and animation.
[cta]
SGD goes further than website design
Designing a website is only the first step. From there, you need to make sure that it works for both you and your visitors and that it meets all of your needs. Making sure that the user experience is seamless is our first priority, but here are just a few of the other services that SGD provides with our WordPress development services:
Ensuring your site is fully custom built and totally unique
Optimising your website for Search Engine Optimisation (SEO)
Optimising your website load times so your visitors are never stuck waiting around
Making your website fully responsive and ensuring it's friendly for mobile devices like smartphones and tablets
Testing and debugging your site comprehensively to ensure that it's free of problems before the launch
Using staging/test servers so that any changes and updates to your website can be safely trialed before they're implemented
Securing your site and providing a https certificate
At SGD, we build your site using unique themes and plugins, ensure it's ready to launch, maintain its security and we can even host it for you. When you come to us, we ensure you leave with a fully functional website that your team is ready to start running and your visitors are ready to start engaging.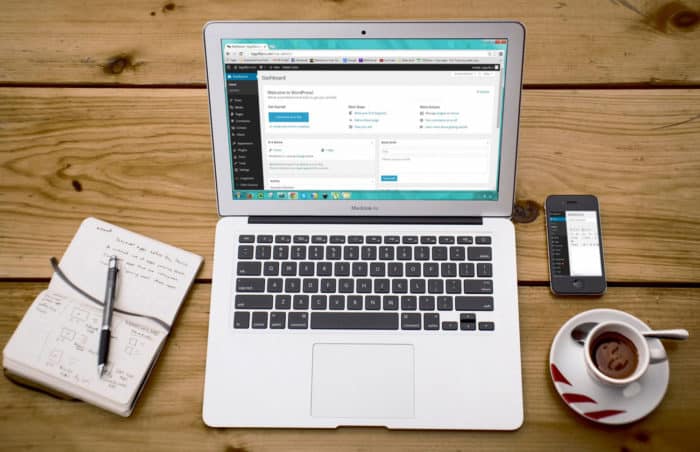 We work to your needs
WordPress makes it easy to get a website up and running, while SGD ensures that it's built using cutting-edge design philosophy from a small team of design, development and marketing gurus. However, it's our approach to you, the client, that has helped us ensure the satisfaction of clients as diverse as small businesses, international franchises, and educational institutions.
We know that your needs may differ from other clients. That's why we prioritise clear, honest communication, learning more about your organisation, your brand, your audience, and your aims. Besides unique themes, plugins, and sites, we want to ensure that our site also meets your unique goals.
No matter your size, your market, and your aims, we can ensure that you end up with a website that sees all of your needs satisfied. We stay in touch long after the site has been launched, so if you ever feel unsatisfied or like a change is needed, we're here to help.
Why work with SGD?
Our diverse base of clientele is just one reason that you should trust SGD to create the WordPress site that meets every single one of your needs. If you want to see the proof, we encourage you to check out our portfolio and get a first-hand look at some of the work we have done in the past.
SGD is a small studio of experts in website design, development, content, graphic design, and more. We provide a comprehensive approach to website design, so you won't have to go to anyone else to fill in the gaps of what we provide. As a small team, we ensure that consistent communication with the client is ensured, too. You're not going to be bounced from person to person, so you can be sure that your needs will always be heard by someone who can directly help you.
Work with a top-class WordPress developer today
If you want to build a website that's accessible to you and your team yet uses the insight of real web design experts, then get in touch with SGD for our WordPress development services today. You can call us on 03 8862 6376, email us at [email protected] or simply use the contact form provided in the top-right corner of the site. Let's get the conversation started and bring you one step closer to your perfect website. View our SEO packages here.